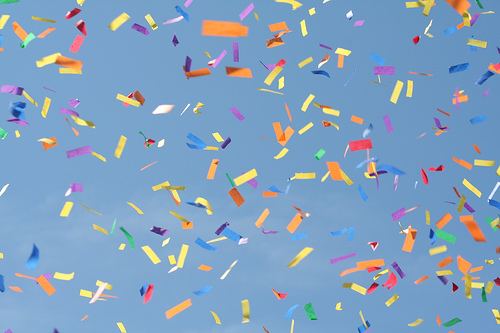 photo by: ADoseofShipBoy's
I just wanted to thank Carol McClelland (author of Green Careers For Dummies

and founder of Green Career Central) again for visiting 2inspired last week and for all of you who tuned in, asking great insightful questions and for helping to spread the word. It's all of you who help make my own inspiring dreams come true.
But this post isn't about me, it's all about our winner. So Raechel Conover come on down…Congratulations you won! Hope you love your new Green Careers for Dummies book!
And as for the rest of the week, I'll be posting on the third week of my joy diet. (If you're behind and missed week one, click here.)
This week is all about desire. After doing nothing, and uncovering truth, so far I've learned that joy is a whole lot of work. It makes sense that some would sacrifice lasting happiness for a temporary fix.
That's cause to live your life joyfully, you need to live it consciously. That means no more filling your time with stuff (shopping, food, errands, etc.) to avoid feeling _____ (fill-in-the-blank with your own personal emotion). Beck's forcing me to deal head on with my demons with the ultimate goal of experiencing life to its fullest. It's reinforcing my past belief that we avoid painful emotions out of fear. And that the fear, like all fear, is a lot worse than the fear itself.
Case in point: Last week I had two fears. Fears so great that I was in anguish the whole night before the day I was expecting fear 1 and fear 2. The next morning I woke up to both fears. The very thing I was worried would happen did. And you know what? It wasn't even that bad. The day passed and the event became a nonevent. I learned quickly that it's what we do to avoid the fear (drink, drugs, destruct) that's tons more harmful than the actual emotion itself.
So anyone with me? Would love to hear about your own personal mission to joy, diet or not.