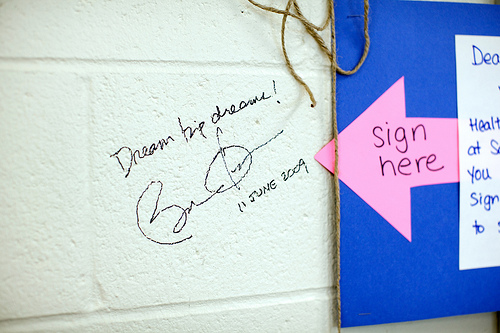 By guest blogger: Sue Mitchell, Your Business Your Self
When Barack Obama visits schools, he writes on the wall, "Dream big dreams." It's an inspiring sentiment. But are schools really giving us what we need in order to pursue and achieve our dreams?
In order to persistently pursue a dream, you have to have a certain amount of faith. You have to believe the dream is achievable, first of all. And you have to believe that you personally can achieve it. If schools are designed to give us the necessary skills and attitudes to pursue and achieve our dreams, then giving us faith in ourselves would seem to be Step 1.
So is this what actually happens? read more »